Assessment Only

The Assessment Only route is for professionals who are already employed in a school and have a degree but do not hold Qualified Teaching Status (QTS).
Unlike our SCITT route, there is no training given on this route into teaching and you must compile all of your evidence to prove you meet the Teachers Standards (DfE 2012) in order for Red Kite to recommend you for the award of QTS.
---
Assessment Course Structure
Four weeks to compile evidence against the Teachers' Standards and information on key areas of professional teaching, informed by their reading and their experience of working in the school they are being assessed in.  
Initial assessment – observation, discussion with Mentor, suitability to teach, interview and discussion of evidence so far.  
An eight-week assessed period in host school – weekly meeting with Mentors, formal and informal observation feedback.  
Interim assessment and targets set.  
Final assessment and targets set for entry to ECF.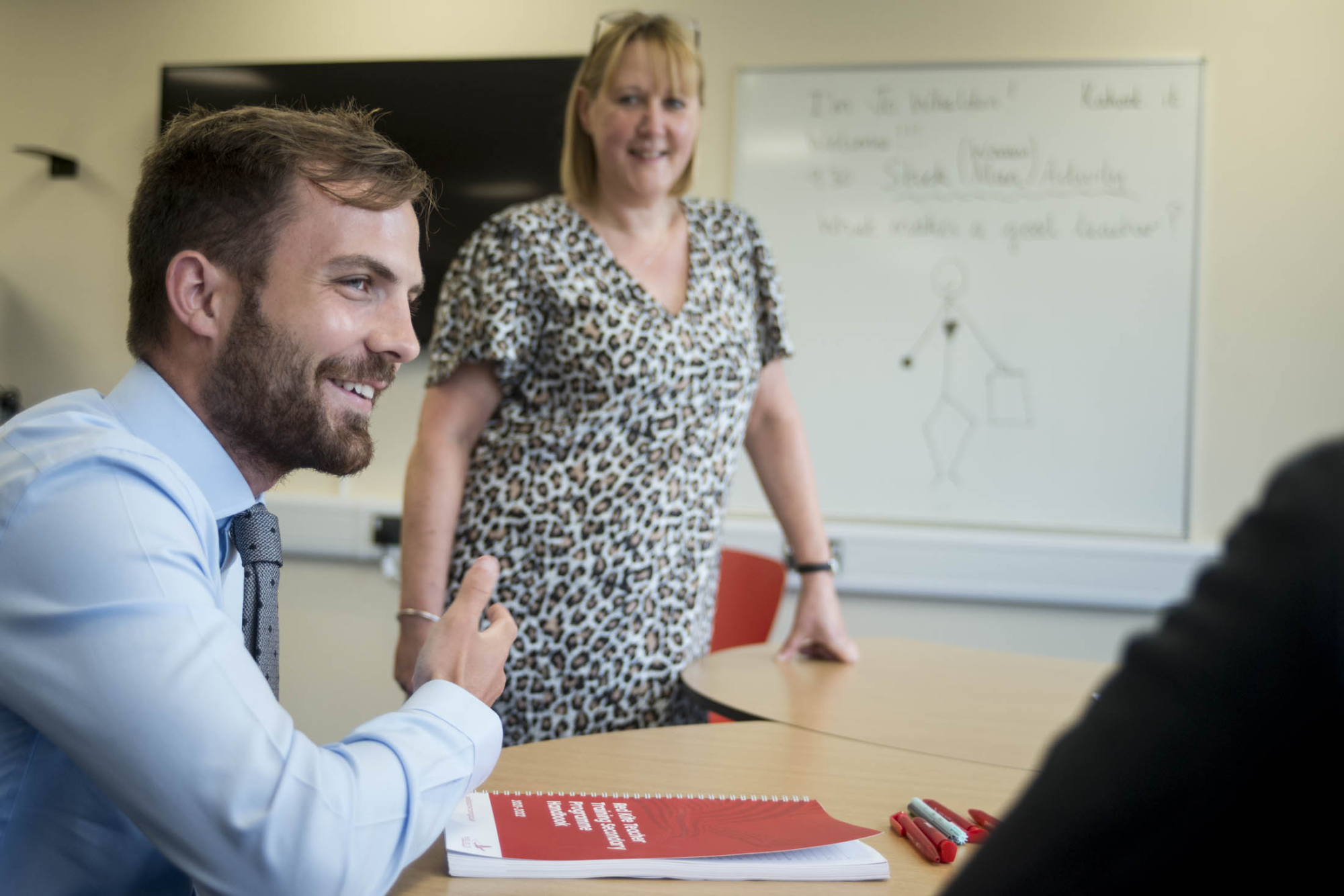 ---
Entry requirements
All applicants must:
Hold a first degree or equivalent qualification granted by a United Kingdom institution or an equivalent degree or other qualification granted by a foreign institution.
Hold a Maths and English GCSE at Grade C or above – or equivalent. For Primary, a Science GCSE at C or above is also required.
Have the support of the school that they teach in.
Have significant teaching experience across the curriculum (typically 2 years+) across the age range you wish you to apply for.
Have taught in 2 schools. Applicants who have taught only in their employing school will need a placement of at least six weeks duration in another school before they can be accepted on to the course.
Demonstrate they are already meeting the Teachers' Standards within the chosen age phase without the need for further training or experience.
Be subject to a DBS enhanced disclosure check and other appropriate background checks.
Submit a medical disclosure form to prove fitness to teach.
---
The applicant will be rejected if the entry criteria are not met. The admissions team will seek further information prior to initial assessment on the other points if concerns arise.
Successful candidates will usually be informed of the decision to recommend them for a place at initial assessment.
---
Cost and Attendance
Course fee: £2,750
A non-refundable fee of £500 is due following successful application and conditional offer.
Fees can be paid by the school, the applicant or as a 50:50 share.
100% attendance is expected.
Email for more information and to apply.